COVID-19 UPDATE: VACCINE PASS NO LONGER REQUIRED. ALL MEMBERS WELCOME.

Forge Boxing Gym – What to Expect
The focus of Forge Boxing is two-fold: fitness and competition.
It is a hub for anybody looking to improve their health or represent themselves and their team, via competitive fighting through the art of boxing.
Whether you're an experienced boxer or have never donned a pair of boxing gloves, Forge Boxing will cater to your fitness level to provide you with the skills and knowledge to perform at your peak, whilst also having a great workout.
Learn more about our class options below…
BOXERCISE CLASSES
Our non-contact Boxercise Classes offer you the chance to familiarise yourself with boxing techniques and the boxing equipment that we use at our gym, whilst enjoying an intense and amazing workout at the same time. It is aimed at all levels of fitness, where you can adapt the workout intensity to match your own comfort level.
BOXING COMPETITION CLASSES
Our Boxing Competition Classes allow those who are interested, to refine these boxing skills, and apply them in a practical sense. Whether that be drills, set scenarios, or sparring; Boxing Competition Classes are the next level of intensity and are crucial for those looking to step foot in the ring to represent themselves in competitive boxing bouts, whether that be as an amateur or corporate boxer.
Classes running now – Monday to Thursday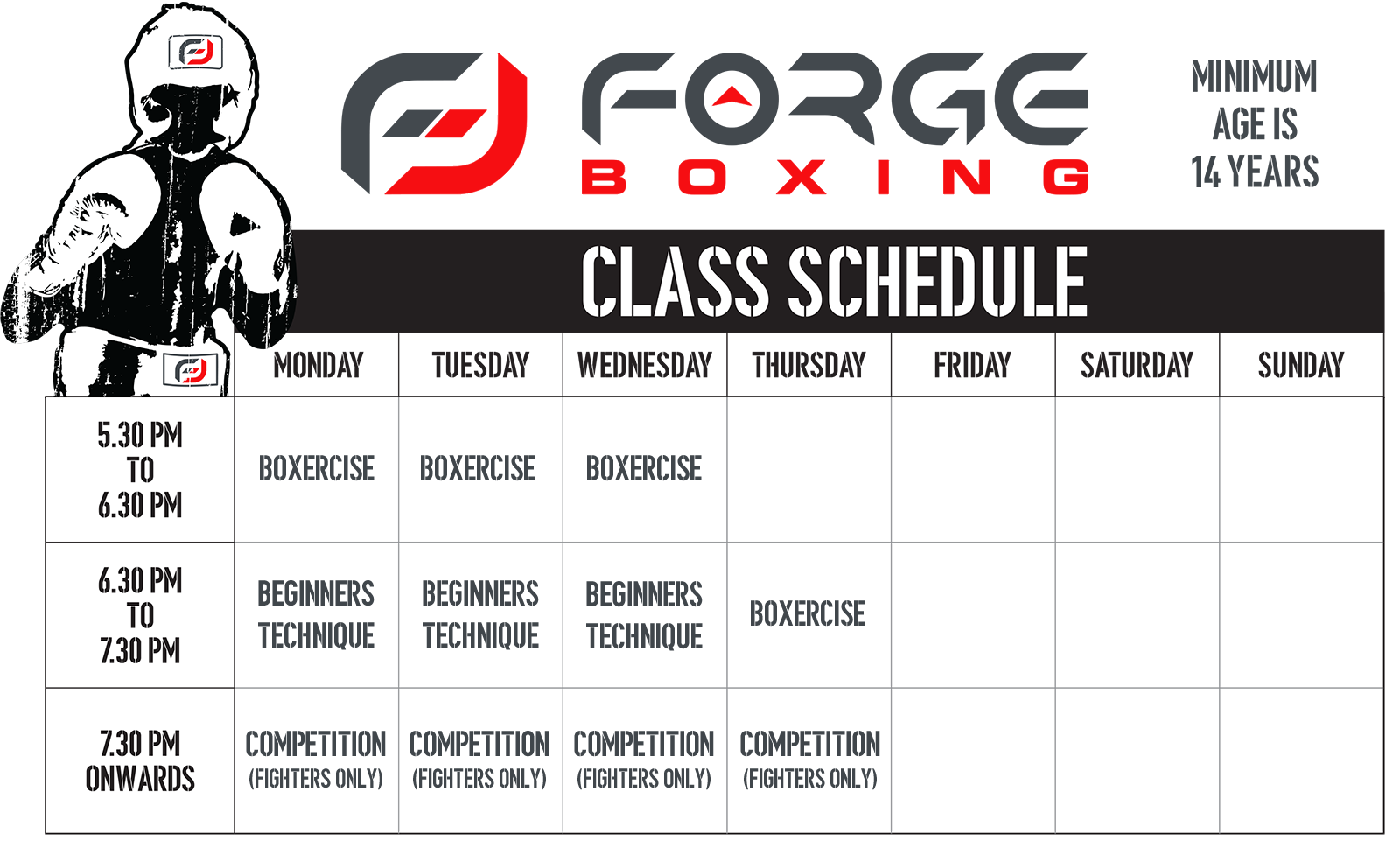 Forge on for better fitness!
GOT QUESTIONS? ENQUIRE NOW!
Helensville Rugby Club
162 Awaroa Road, Helensville, Auckland
CLASSES MONDAY-THURSDAY
CLOSED PUBLIC HOLIDAYS